202 E Galbraith, Hebbronville, TX, 78361

Jim Hogg County Burn Ban in effect till further notice.
Small Taxing Unit Notice Meeting August 23
---
Fire Chief Manuel Chavarria Retires
The Jim Hogg County ESD #1 presents Fire Chief Manuel Chavarria a Plaque and a Proclamation signed by County Judge J.C. Guerra, ESD Board President Juan L. Escamilla and all the members of the Jim Hogg County ESD #1 Board of Directors. Manuel started his career with the Hebbronille Volunteer Fire Department in 1978 under then Fire Chief Zaragoza "Gocha" Ramirez. Manuel became Fire Chief in March of 2005. After 44 years of dedicated service Manuel Chavarria retired on December 31, 2022.
---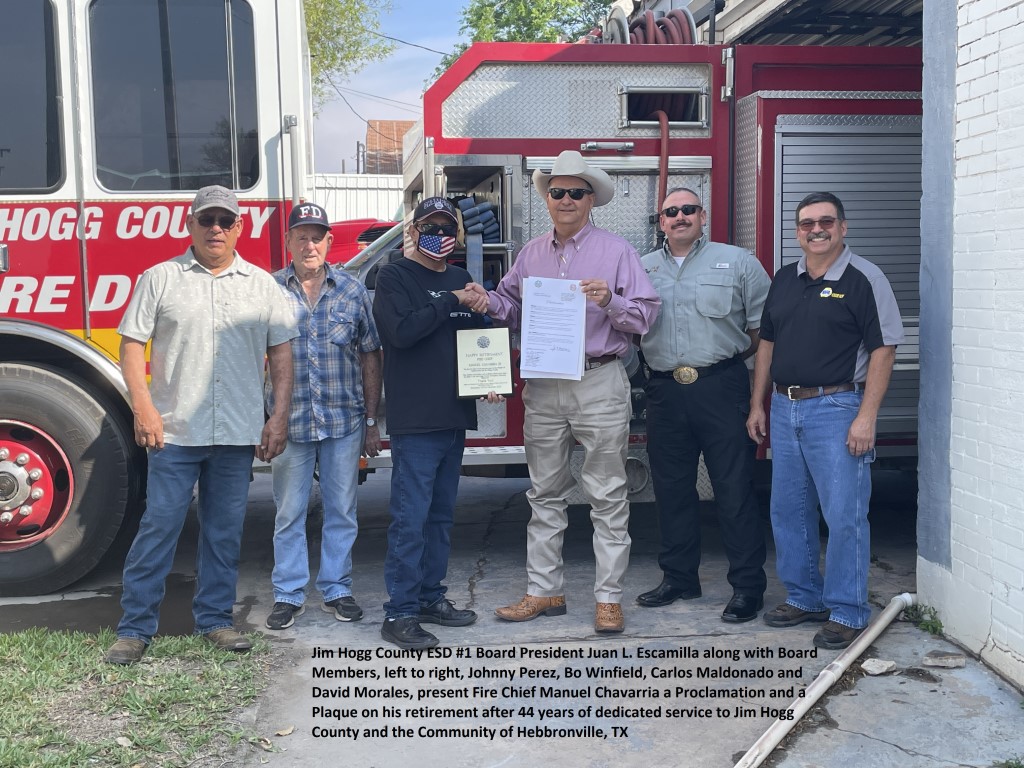 ---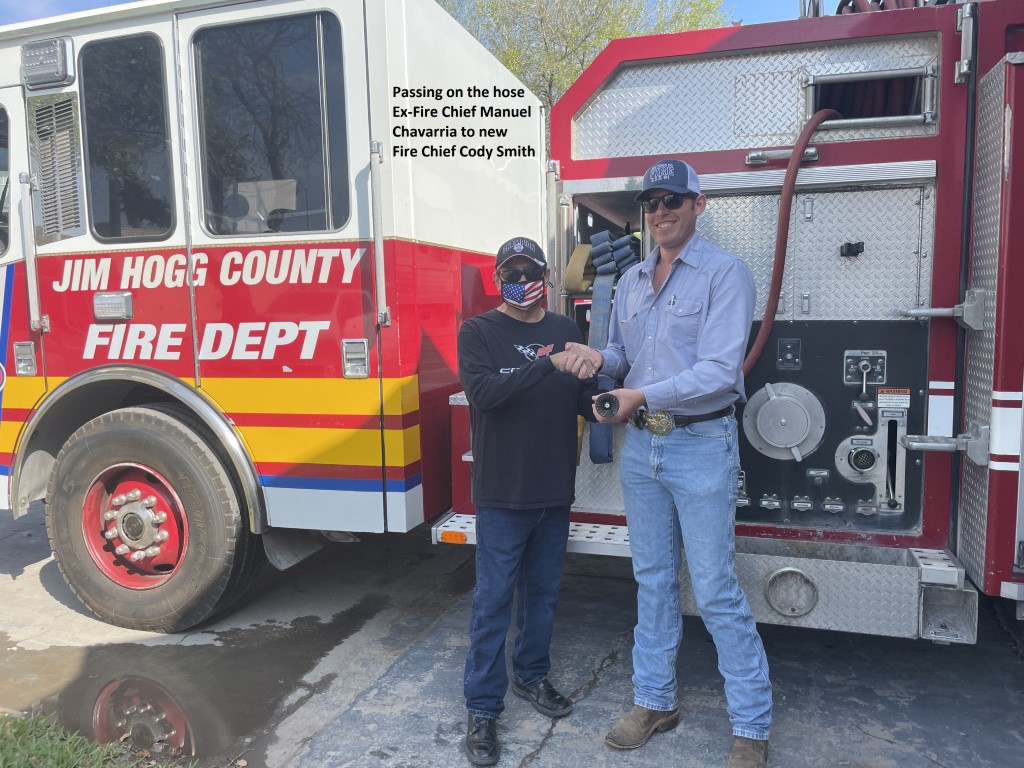 ---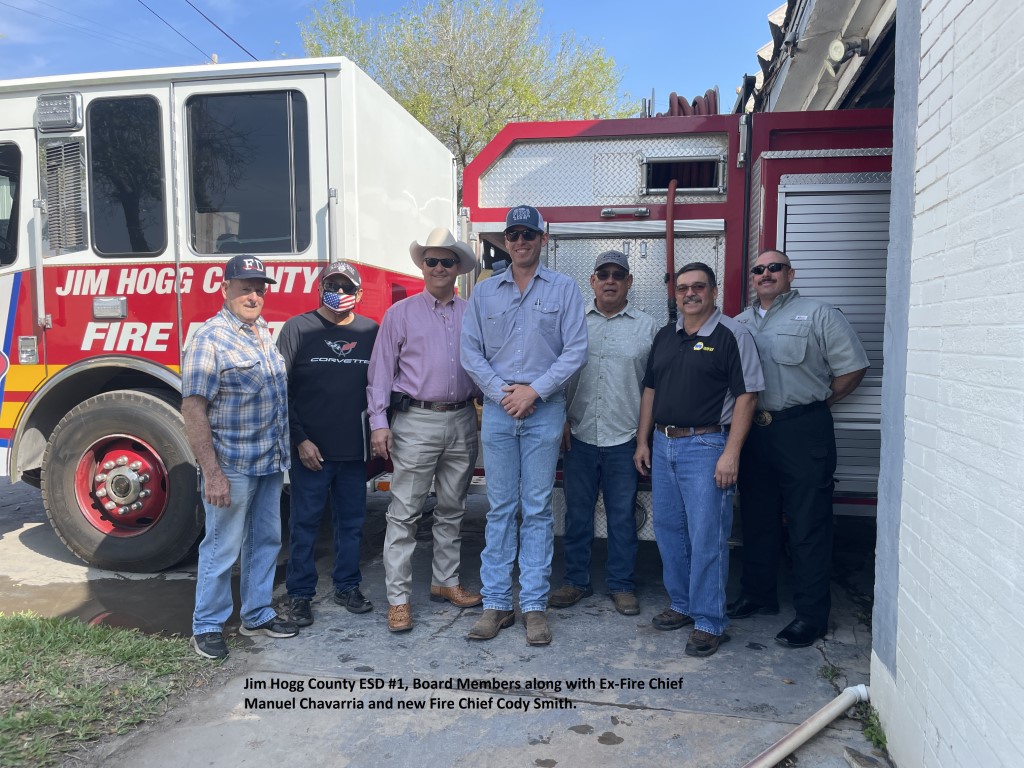 ---
Welcome to the
Hebbronville
Fire Department
Pictured above from left to right on the photo with the new Fire Truck displayed, obtained from a Texas A&M Forest Service grant.
Manuel Chavarria, Fire Chief., Jose Canales, Fire Fighter.
And Volunteer Firemen: Juan Trevino, Willie Garza, Arturo Jimenez, Mario Guerrero, Michael Rosas, Jose Acevedo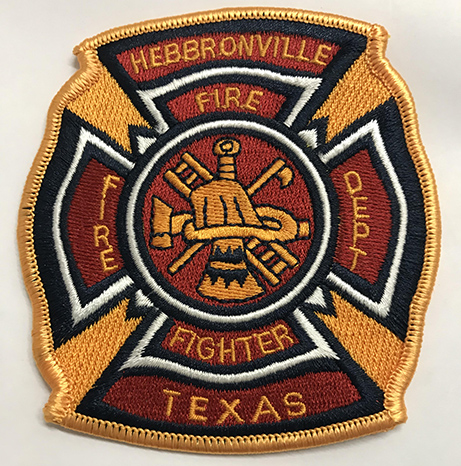 © Jim Hogg ESD #1
Site designed and maintained by Web-Author
(361) 527-3114
202 E Galbraith, Hebbronville, TX, 78361